At the end of the summer, I asked the kids what they wanted to study in the fall and "dinosaurs" and "extinct stuff" were two of the proposals. Now we're toward the end of this project and I thought I'd do another Anatomy of a Project entry. I think a lot of people are intimidated by going DIY with a large portion of schooling or cobbling a subject together using different resources, but it can be really rewarding and positive.
Planning
I usually embark on these sorts of things by gathering stacks of resources, some of which I buy, some of which I check out from the library, some of which I just make note of in case we want to use them later on. I don't always have a specific plan for this stuff. Usually I'm just getting stuff to get us excited as much as anything.
The biggest thing I did was talk to the kids about trying their first MOOC. MOOC's are Massive Open Online Courses offered for free by colleges. I heard great things about Dino 101 from the University of Alberta, which is offered through Coursera. I enrolled myself (after a lot of debate about how to deal with users under 13) and planned to have us all do the course together.
I looked at various curricula. Build Your Library has a unit study on evolution that I flirted with getting but decided against, in part because we had already read the fiction book they use, The Education of Calpurnia Tate. I found a couple of other unit study type things, but they were mostly for younger kids so I decided not to get anything, at least for the moment. The one curriculum book I purchased was Life Through Time, which is a GEMS guide. We've used some other GEMS books in the past with success. I got this one and it looked pretty exciting.
Then I dove into the books. I bought and checked out a huge number of books. I didn't really do a lot of searching. Instead, I found the nonfiction section about evolution and fossils and took out everything in the right reading level. We're lucky enough to have such a good library that I can do that.
Beginning
We started our school year with a lot of field trips and excursions. We went to sketch and explore the fossil collection at Q?rius, the older kid discovery room at the Smithsonian National History Museum. We looked at a number of different things, but one of the coolest things we got to handle was large agatized dinosaur bone. It was polished and beautiful to see the inside of the bone. I also let the kids spend a couple dollars to buy polished fossils from the shop, which was quite a treat. We added these to other fossils we've collected over the years, like shark teeth and ammonites, and put them in a case together with labels.
Not purposefully, but we started with a lot of films. We had a chance to see two IMAX films – one about dinosaurs and another about mammoths. We also immediately turned to NOVA as one of our favorite shows and watched an episode about Spinosaurus, an unusual dinosaur that preyed on fish. Because we had just seen the film about mammoths, we also read the related book Mammoths and Mastodons by Cheryl Bardoe, which was an excellent read.
We began to read more books. We began with Billions of Years, Amazing Changes: The Story of Evolution by Laurence Pringle. This book was at the right level for the kids to read independently. We used it as a good book for practicing written narrations and summaries. I had them read a few chapters (they're quite short) and write a summary. We also dove into dinosaur books. I let the boys pick what they wanted to read. BalletBoy chose to read a Scientists in the Field book called Digging for Bird Dinosaurs. Mushroom read Sue: The Story of a Colossal Fossil. Each of those books were longer and more in depth. Again, we used the books as a jumping off point for practicing writing skills.
The Dino 101 MOOC turned out to be just as good as people promised. There are interactive questions in the middle of the lessons. While parts of the course have been heavy on vocabulary, for the most part it has been both in depth but accessible to the boys. Many of the topics have allowed the kids to delve into other issues such as basic animal anatomy, Latin word roots (did I mention the vocabulary?), geology, and evolution. It has been a really far reaching course and we've all really enjoyed it. The quizzes are pretty easy for me. I cut and paste them into a document and let the kids take them too, though they're more challenging for the kids. Each quiz is just five multiple choice questions. The kids have mostly done pretty well on them, but I've helped them study.
We also took a field trip to Dinosaur Park. We're really lucky to have a small regional park nearby where outcroppings are from the late Cretaceous period and have included dinosaur bones. Of course, we didn't manage to find anything interesting, but it was neat to see so many impressions of bark and other plants from the time of the dinosaurs and to learn how to look.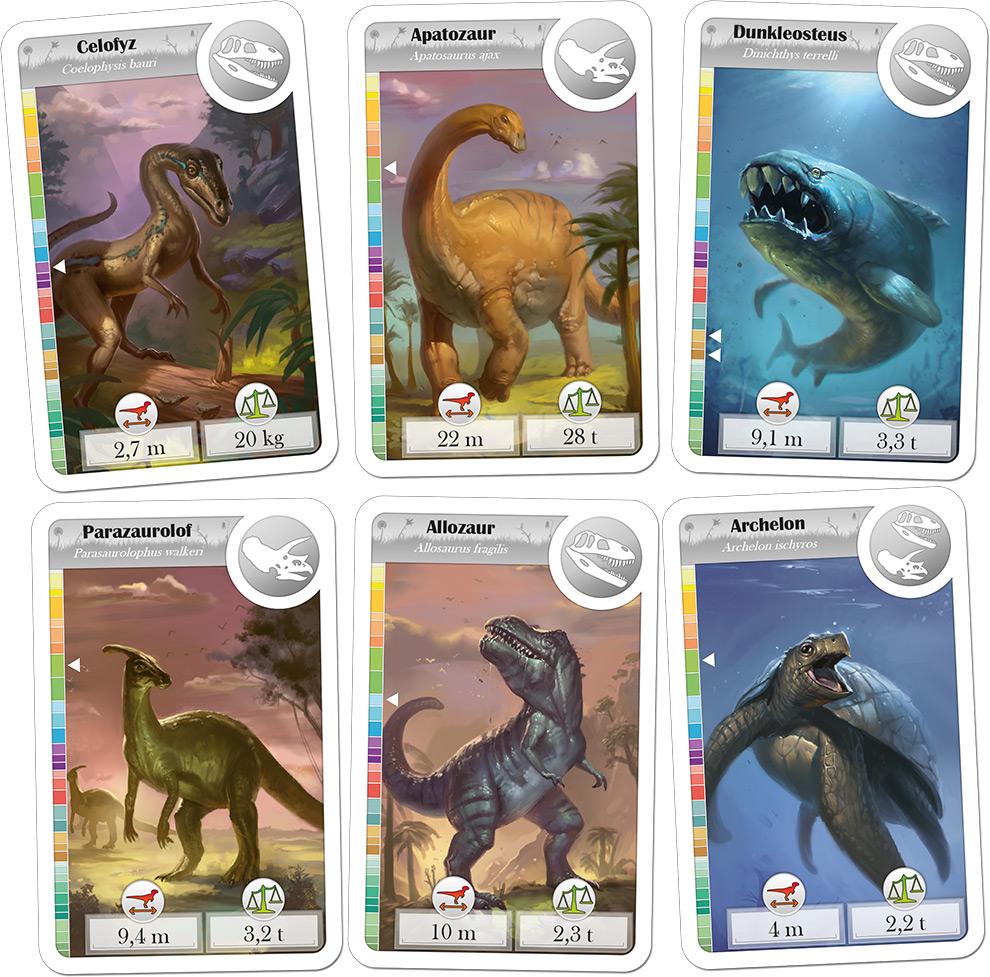 As topics arose in Dino 101, we used it as a chance to explore other topics. When evolution was explored, we took another look at it, reading the excellent graphic novel The Sandwalk Adventures by Jay Hossler and practicing written narrations by writing about how evolution works. We watched episodes of Nature and discussed concepts like adaptation and natural selection. When geologic time came up, we explored it by looking at other time periods and trying to tie together our fossil collection and other topics we had explored, like mammoths earlier in the fall. We especially liked the series A Cartoon Prehistory of Life Before the Dinosaurs by Hannah Bonner. The book When Bugs Were Big, Plants Were Strange, and Tetrapods Stalked the Earth was our favorite. This series was more in depth than I expected. We made geologic timelines to try to tie everything together.
Mushroom spotted in a catalog that a new Cardline game was about to come out – Cardline: Dinosaurs. If you've never seen the game, there are lots of different versions. In this one, each card features a prehistoric creature and facts about it. Players only have access to what the creature is with a drawing. You try to place the creatures in order of a chosen attribute such as how much they weighed. It can be much more challenging than you expect. We immediately bought the game and played it. We also used the cards to practice organizing dinosaur types, distinguishing which ones were dinosaurs and which weren't, looking at different geologic eras. This was just a great addition to our studies.
We also enhanced our study with drawing a little bit. We found a library book about how to draw different dinosaurs. We added some dinosaur poems to our poetry teas. We had some by Jack Prelutsky and another book by William Wise. They were light children's poems, but I like the way we can find these connections across the different things we study.
Since we were also using Faltering Ownership from Brave Writer, the next writing project was supposed to be a mini-report about a natural disaster. I wanted to combine this with our current project so I asked the kids to choose a dinosaur to write about instead. It was a big undertaking to learn to write down sources, use notecards for organization, and then write their first real report, but both Mushroom and BalletBoy did a great job. Partway through, Mushroom asked if he could change his to becoming the text of a picture book about Argentinosaurus, which he did.
After the reports, both the boys said they were feeling basically done with dinosaurs and evolution. We still have to finish up the MOOC and we have an upcoming workshop to look at fossils to understand climate during the time of the dinosaurs, but other than wrapping up loose ends, we agreed that the project had wound to a natural end.
Regrets
One of the hardest things about wrapping up a project is all the roads not taken. We read The Sandwalk Adventures but we didn't get around to Hossler's equally good Evolution, another graphic novel explaining the concepts of evolution. I had hoped we would go back to Dinosaur Park more often, but weekend commitments made it hard. I had hoped we would do more fossil sketching, but we only did a little bit because the kids weren't that into it. There are a pile of books on the shelf that we never got to, such as books about pterosaurs and books about the links between dinosaurs and birds. As I'm writing this, I'm looking at Feathered Dinosaurs by Christopher Sloan and thinking, huh, maybe we can squeeze in one ore? I'm especially sad we weren't able to adapt the activities in the GEMS Guide Life Through Time, but many of the activities didn't end up making sense in a homeschool context and others were edged out by other things we decided to do.
While I could easily think of a whole other semester of stuff we could do about dinosaurs, evolution, extinction and other related topics, the kids are ready to move on to the next thing and pushing it too far would likely just make them dislike the good work we already did. We're going to start a unit on philosophy and I've asked them for ideas about what they'd like to do next, so I guess we'll see where we end up after the holidays.